How to create an account with iatrico in seconds
We are true believers of the "try before you buy" philosophy, that is why we provide a 30-day free trial to everyone. 
To create an account simple head to iatrico app, select the subscription package, enter your personal data and click register.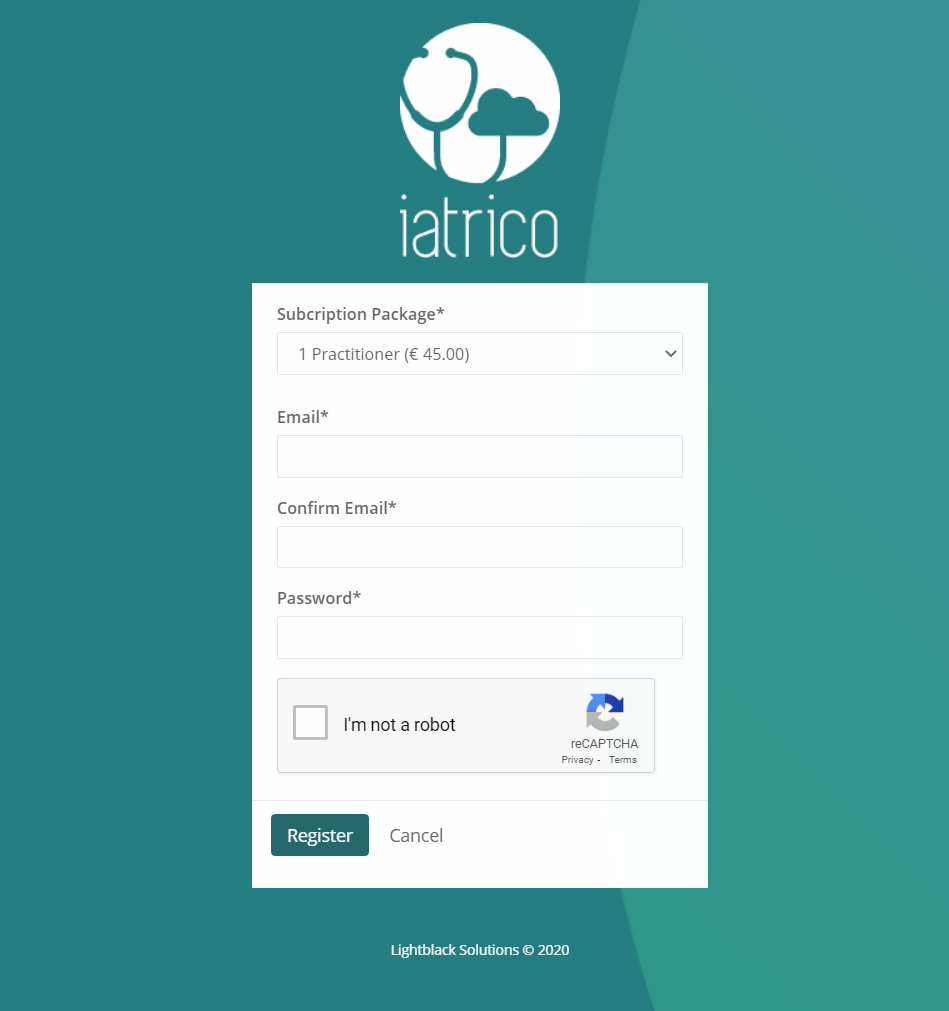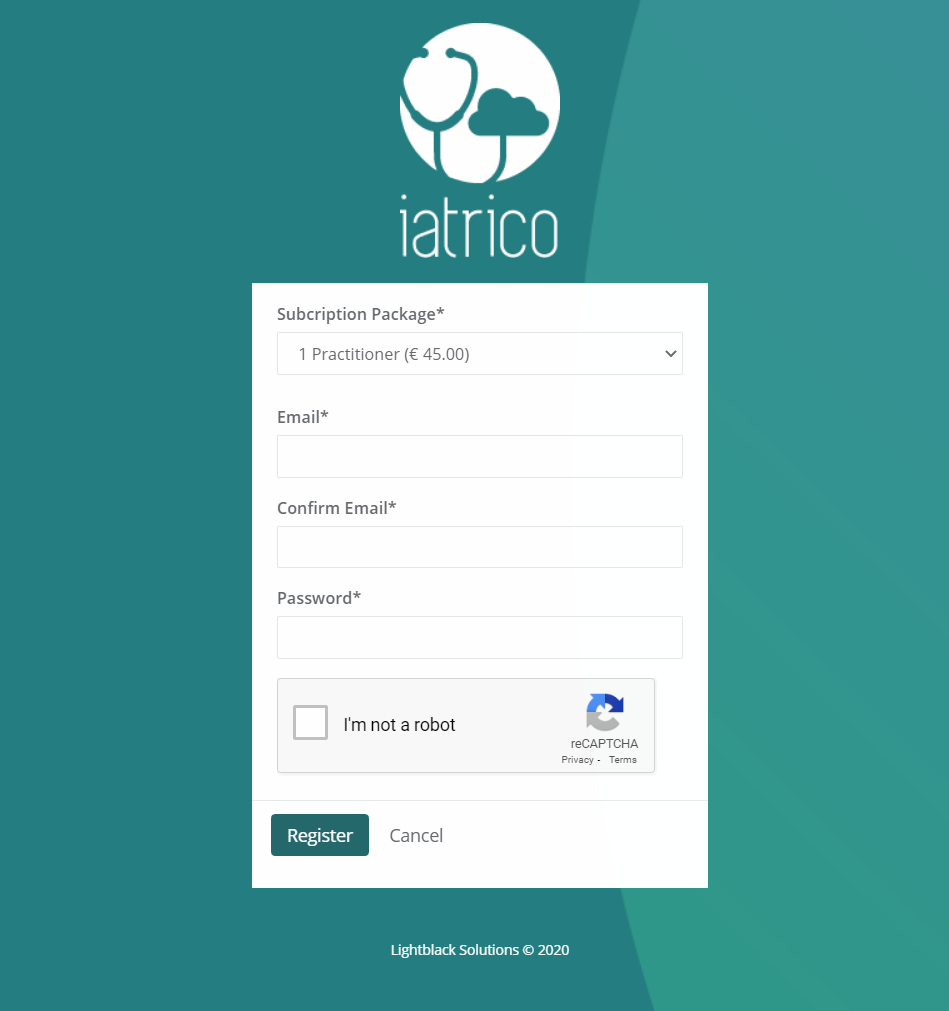 Once the system is ready you will be redirected to the login page.