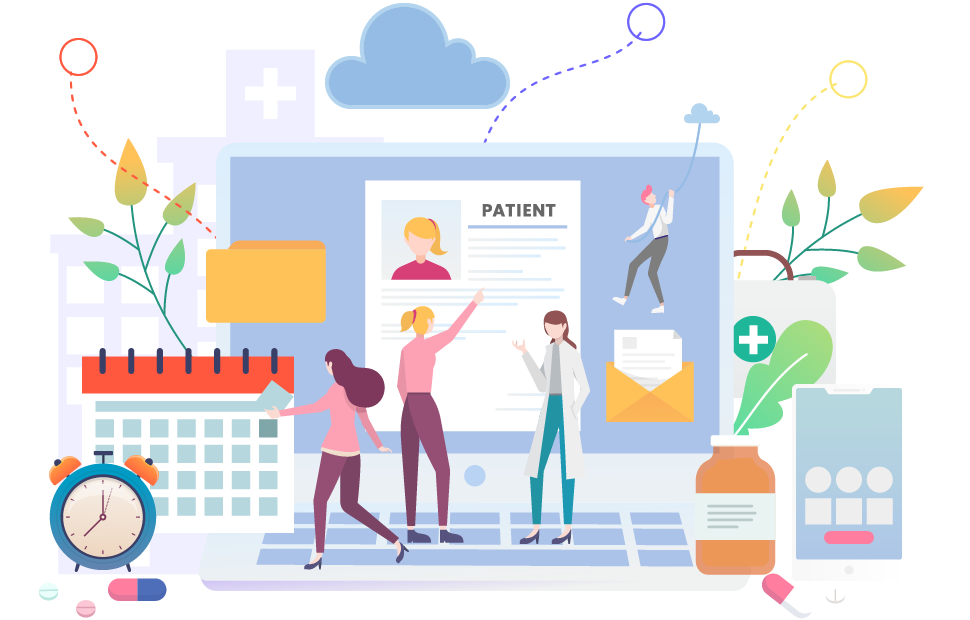 Access from anywhere 
It runs over the Internet and it is full of fantastic features.
Iatrico [ aɪˈæ trɪ ko, iˈæ- ] is a simple and powerful practice management application for every practitioner. It packs the core functionality of a modern Electronic Medical Record (EMR) and a Practice Management System (PMS)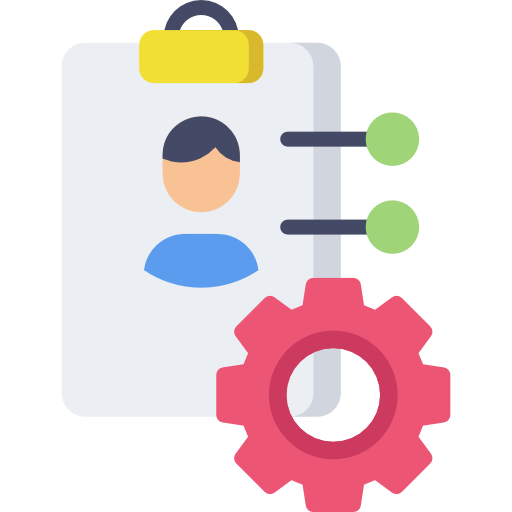 Increase productivity by minimizing the time spend on administrative tasks.
Focus on your practice by using our Powerful Appointment Scheduler and Comprehensive Financial, Report, and Analysis tools. 
View visit history timeline, patient billing, images and files.

Powerful treatment planning with cost and time estimates, flexible appointment planning.
Iatrico is more affordable than most of the traditional Practice Management Systems whilst being a more flexible solution.

It is offered through monthly subscriptions limiting initial cost to the minimum. It has no licensing scheme, so you can use it on any number of computers.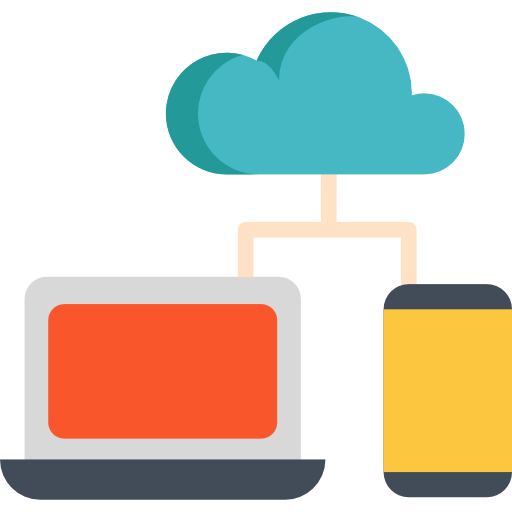 Any where. Any time. Any device. Always secure.

You no longer need to be at your office. Your office is with you wherever you are.
With a powerful Appointment Scheduler, an extensive Patient Medical Records, treatment planning and a Reporting engine it has everything a practitioner needs.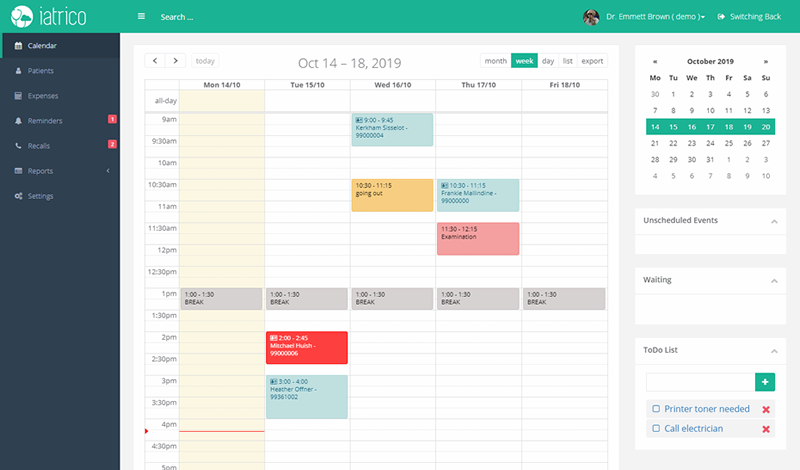 Create appointments for new or existing patients. Quickly navigate from an appointment to a patient card or a treatment plan.
Multiple locations color coded
Recalls
Visit or treatment plan appointments
Google Calendar © integration
Daily / Week / Montly calendar views
Configurable intervals
Manage patients' medical data quickly and easily with an extensive patient's card that includes:
Visit history timeline
Medical history
Prescriptions issuing
Attach images & files
Tooth chart (Dentist only)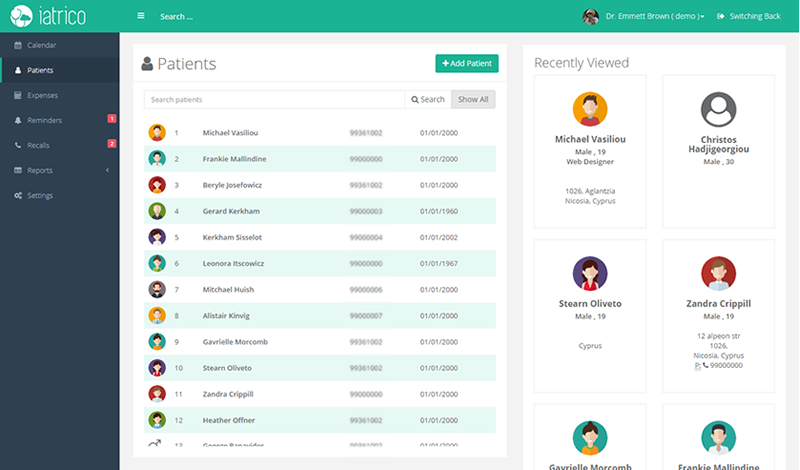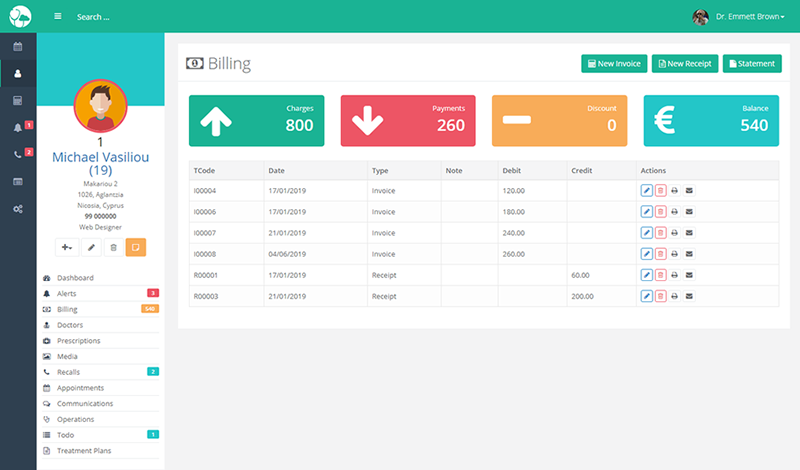 Issue invoices and receipts, track income and manage debt collection.
Generate Invoices (one or more procedures / products)
Issue receipts
Financial statistics and reports

Patient's statements
Send SMS and/or email notifications to patients either ad hoc or automatically regarding their appointments. 
Manual ad hoc SMS and email notifications
Automatic SMS and email notifications
Promotional communications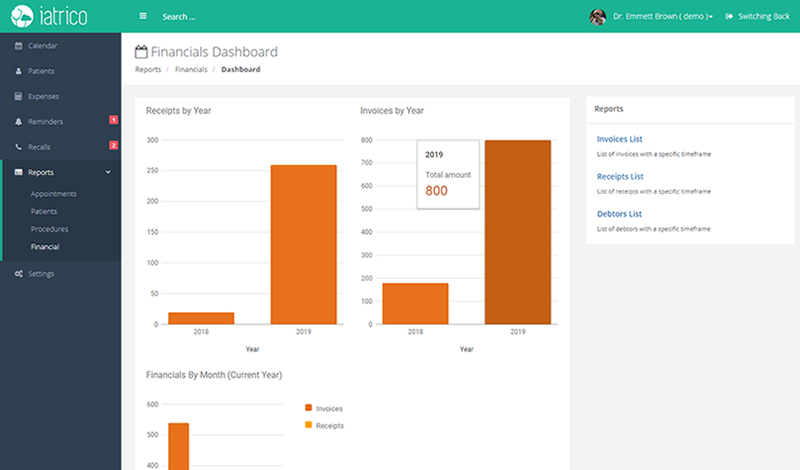 Quick overview of your statistical data from the dashboard and get detailed and in-depth information with specialized reports.
Statistical data with Google Charts
Data filtering
PDF and/or Excel reports
Benefits of using iatrico (SaaS)
Software as a service (SaaS) or cloud-based software is preferred nowadays over the traditional on-premises installation model due to its many advantages.

High Adoption
SaaS applications are available from any computer or any device—any time, anywhere. Because most people are familiar with using the Internet to find what they need, SaaS apps tend to have high adoption rates, with a lower learning curve.

Lower Initial Costs
SaaS applications are subscription based. No license fees mean lower initial costs. Having the SaaS provider manage the IT infrastructure means lower IT costs for hardware, software, and the people needed to manage it all.

Painless Upgrades
Because the SaaS provider manages all updates and upgrades, there are no patches for customers to download or install. The SaaS provider also manages availability, so there's no need for customers to add hardware, software, or bandwidth as the user base grows.

Backups & Data Recovery
If you are familiar with traditional software, you will know that unless a costly automated solution has been implemented, the process of backing up your data on a weekly basis can be laborious at the best of times. SaaS solutions eradicate this painstaking task, instigating automatic backups without user intervention and thus ensuring the integrity of your data

Reduced Time to Benefit
SaaS the software (application) is already installed and configured. The user has the advantage of provisioning the server for an instance in cloud and in a couple hours they can have the application ready for use. This reduces the time spent in installation and configuration, and can reduce the issues that can get in the way of the software deployment.

High Adoption Rates
As SaaS solutions are delivered over the internet, there is virtually no learning curve involved with adopting a new solution as employees tend to already be used to working on the internet.
Fair & transparent pricing
Create an account in just a few seconds and enjoy using Iatrico free for 30 days. Before your trial comes to an end, you will be notified to add your billing details to continue your subscription. You'll be billed according to the package you selected when creating the demo.